You can offer your tenants one of the very best booking systems that was built for salon suite specialists!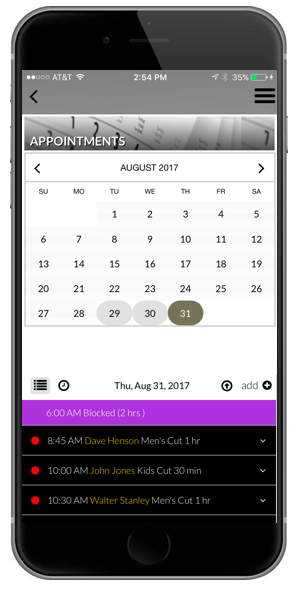 The booking system specialists want!
The specialists within your suites will now have their own free booking system!  They won't have to pay monthly subscription fees, which range from $25 to $65 per month.  They also don't have to worry about losing client from those subscription-based app since their clients can search for other specialists.
Specialists will find their free booking system within their virtual suite in your mobile app.  There they can view their appointments; organize their calendar; and create and edit appointments.  In addition, the system will also send out reminder notifications to their clientele to help prevent no-shows!