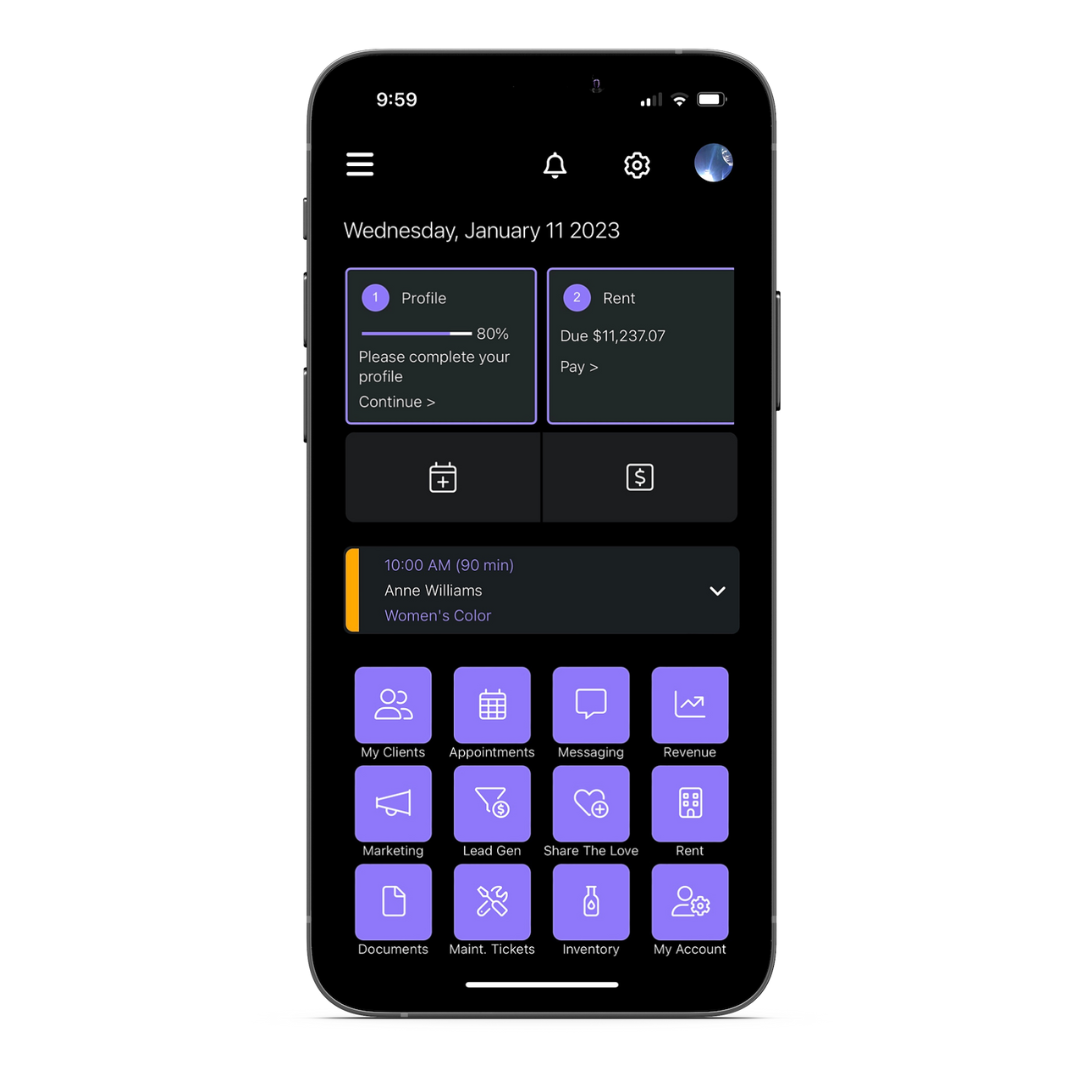 Offer your tenants a free booking booking system that connects with your location!
"This is the first time I have had to do my own scheduling and take my own payments in the 5 years I've been doing hair. I came from a commission salon and now I've ventured on my own to take the next step in my career. I really like the app. It's great that I can take payments, see my daily/weekly/monthly revenue as well as all the scheduling. It makes it easy especially for a new business owner!"
– Shelly K
Your tenants can also partner with one-another to cross promote their services.  This turns your salon suites into a destination!
Helping Tenants Succeed
You want the specialists within your location to be successful. Offer them a free amenity that actually helps them manage and market their business. This is a win-win scenario for everyone.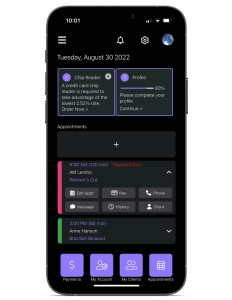 A client booking system like no other
Forget the booking apps of old.  With our S3 booking system your tenants can connect with you – with one another and with your website.  Plus – it's free!  How cool is that?  
Your mobile app also comes with A Complete Marketing System for your tenants
Marketing is very important. Offer your tenants a system that can help them get new clientele to fill their books. Their success is your success.
Point-of-Sale and Invoicing System built for Beauty Pro's.
Offer specialists more from a Point-of-Sale that was designed around their specific needs. Independent beauty professionals require a very specific system to handle their needs. We have built it.
Contact Management and Client Notes
Specialists no longer have to worry about lost phones that aren't backed up. All of valuable information is kept private and secured. Help them
Tracking revenue and forecasting is a must.
It is very important for any business owner to know how much they have made and how much they are projected to make in the future. Your specialists will have that information at their fingertips.
Text Messenger built for suite specialists
Everyone texts these days. We built a text messenger specially for suite specialists. It's free for them to use and separates their business life from their personal.
Contact Us today to setup a free personalized demo!