How to be successful as a salon suite renter—and stay that way
In any salon, current clients should always come first. Too often, promotions are aimed at getting new customers, and those with a lifetime value in the tens of thousands of dollars are an afterthought. Successful suite renters take a two-fold approach. Keep current customers loyal and maximize their value.
Make the Most of Your Base
To keep clients loyal, always have something new and exciting. Kathy Jager, an independent educator for the beauty industry in Oak Forest, IL, says she's had her private studio for 19 years because she continually reinvents herself and uses a blackboard to promote monthly news.
"This month is client appreciation month," says Jager. "I have a day of free brow and paraffin waxes, during which I offer special food and coffees. Other months, it could be a new service or product. I also use an assistant who delivers an unbelievable shampoo and caters to guests' needs."
Customizing the client experience, doing a new consultation each time and suggesting changes such as seasonal hair color shifts also solidifies loyalty. Comments Phylicia Alshomary, whose Salon Stag is a Sola Suite in Woodhaven, MI, "My best advice is to personalize clients' time with you. Let them control the suite music, ask about the color or cut you gave them last time, and be sure the little tweaks you made worked well for them."
To maximize clients' value, increase their frequency of visits with pre-booking and sell them more services or products. Notes Kevin P. Lent, a franchise owner of four Sola Salon Studios locations in the Midwest, "Our most successful tenants are great at pre-booking. Their clients are more supportive of the concept because they want to support them as new business owners."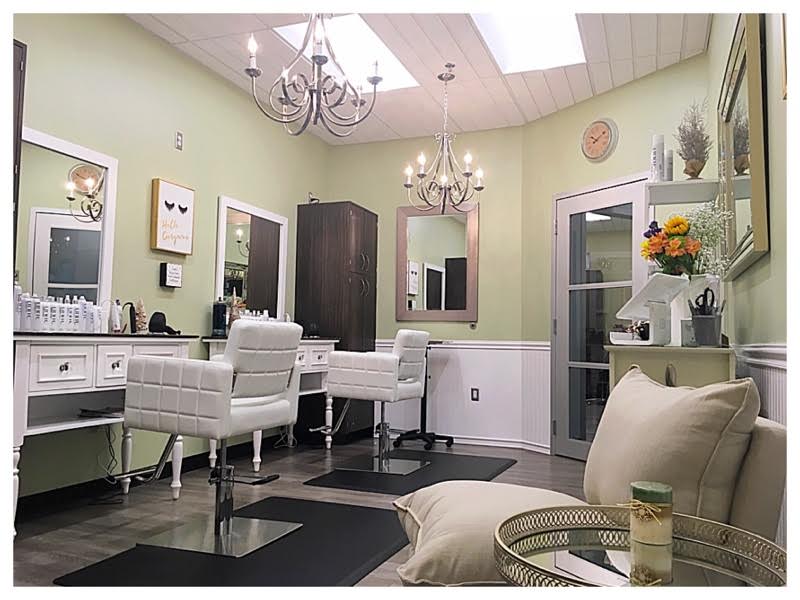 Ann Riordan, who owns Bobs, Bouffants & Buzz Cuts, a Salons by JC suite in Chicago, IL, says she pre-books about 70% of her clients and agrees that it's crucial for avoiding extended appointments. However, cautions Antonio Heath, whose Tonsorial Studio 24 Sola Suite is in Birmingham, MI, "Don't have all standing appointments; leave a window for new clients or your business won't grow."
Heath, who says men prefer the convenience of last-minute booking anyway keeps his clients coming with an old-fashioned 30-minute shave that includes a steam-towel treatment, exfoliation and a post-shave mini facial. Retail represents 30% of his annual revenue, he adds. "Men who go to barbers aren't used getting a shampoo first. I teach them the importance of proper shampooing and conditioning, and they buy from me."
Riordan rewards valued clients with frequent user cards (a 10th haircut is free and a sixth color service is 50% off), upsells color appointments with balayage and encourages clients to buy products by offering progressive discounts—from 10% off one product, up to 30% off three.
Get Organized
It's easy to get overwhelmed when you do it all. Successful renters pre-plan, use technology tools and are thoughtful about their schedules. Advises Lent. "Allow yourself time between clients to catch up on texts, voicemails and schedule changes."
Alshomary does just that during daily mini breaks and also makes social postings to fill openings. "Track your sales daily, along with add-on services and retail," she advises. "See where you are falling short and focus on ways to improve." Now, she even double books—if she knows the clients are compatible.
Other must-follow advice includes getting an accountant and using downtime wisely. Riordan says renters fail because they go home if the book is empty. She uses unfilled time slots to contact clients who haven't been back in a while; Heath posts the photos of their last cut on Facebook and tags them so they see how their hair should look.
"You need a system to calculate income and expenses," adds Heath. "Track tips separately; don't consider them extra cash to blow."
"In my rental classes, I always hear people say it is a lot more work than they thought," says Jager. "Hire help, even for 10 hours a week to manage social media. Use online booking, keep your business bank accounts separate from personal ones and do what your accountant advises."
Try These Marketing Tactics
Most successful renters recommend adding value, as opposed to discounting, and completely avoid Groupon. Instead, they say, get the type of clients you want with tailored social posts that showcase your signature looks.
Lent says the best success stories involve those using Facebook and Instagram daily. One of his Ann Arbor, MI, renters got 500 new clients by doing so, and by incentivizing clients to write Yelp reviews before they leave. Also, cross-market by paying pros with specialties other than yours (an esthetician or nail tech) $10 for every referral.
"Offer them a free service first," says Lent. "If you gain a new client who comes in eight times a year, it's worth exponentially more than $10 and a free service. A new, loyal client can be worth tens of thousands of dollars over your career."
Other ideas:
Always reward referrals. Riordan gives clients 20% off for every referral; new clients get the same when they visit via referral. Lent advises giving clients a free service or product for referrals.
Use social media to fill last-minute openings says Heath. Post your work daily at peak times. (9 a.m. and 5 p.m.)
Give clients a reason to come to you. Niches like curly hair specialties and age management get you the loyal clients you want, says Jager. "Take more education so you can service new needs."
Get your brag on. "Since 2011, I've captured photos of my work, posted them on social media and announced any education I was taking," says "I had no idea the success it would bring me. Allow 15 extra minutes to give your client an amazing blowout to show off the color you just did; take before and after shots of your work. Tag your clients so that if someone loves their hair, they know who did it."
Tap into trends, seasons and events. Suggest a final glosser to make hair color look great in holiday selfies. For those who like root shadowing to ease grow-out, create a "See Your Shadow…or Not," promotion for Groundhog Day. Teach couples how to do a scalp massage on one another for Valentine's Day. Anytime there's an event like the Oscars, re-create the hottest red-carpet styles fast and get them online.
Try this. One of the most successful promotions of all times, say several renters, is to create a drawing for a year's worth of free cuts and enter clients' names every time they visit or refer a new client.
"If you want to succeed, take classes to avoid getting stale," says Heath. "Get inspired by like-minded people. Avoid an assembly line experience, always go the extra mile."
PHOTO CAPTIONS, PHOTOS IDENTIFIED BY NAME
Kathy Jager says you need to maintain a high energy level and dress the part to succeed."Don't dress down just because you're in a suite."
Phylicia Alshomary cross promotes with her tattoo artist. "The idea came from my desire to do more fashion colors, and I found a target market for that. It has helped us both."
Kevin Lent/Photo of a Sola Studio. Renters at Kevin P. Lent's suites (here, an Ann Arbor, MI, suite) get help with business education. Many Sola franchisees provide it.
Ann Riordan says she's already taken six free classes, courtesy of her Salons by JC franchise owner. They even included one on tax prep.
Antonio Heath travels as an independent clipper educator and a trainer for Hattori Hanzo Shears. Many companies hire renters as educators because renters can easily book out to travel.