Salon Suites vs. Apartments: Why Specialized Software Matters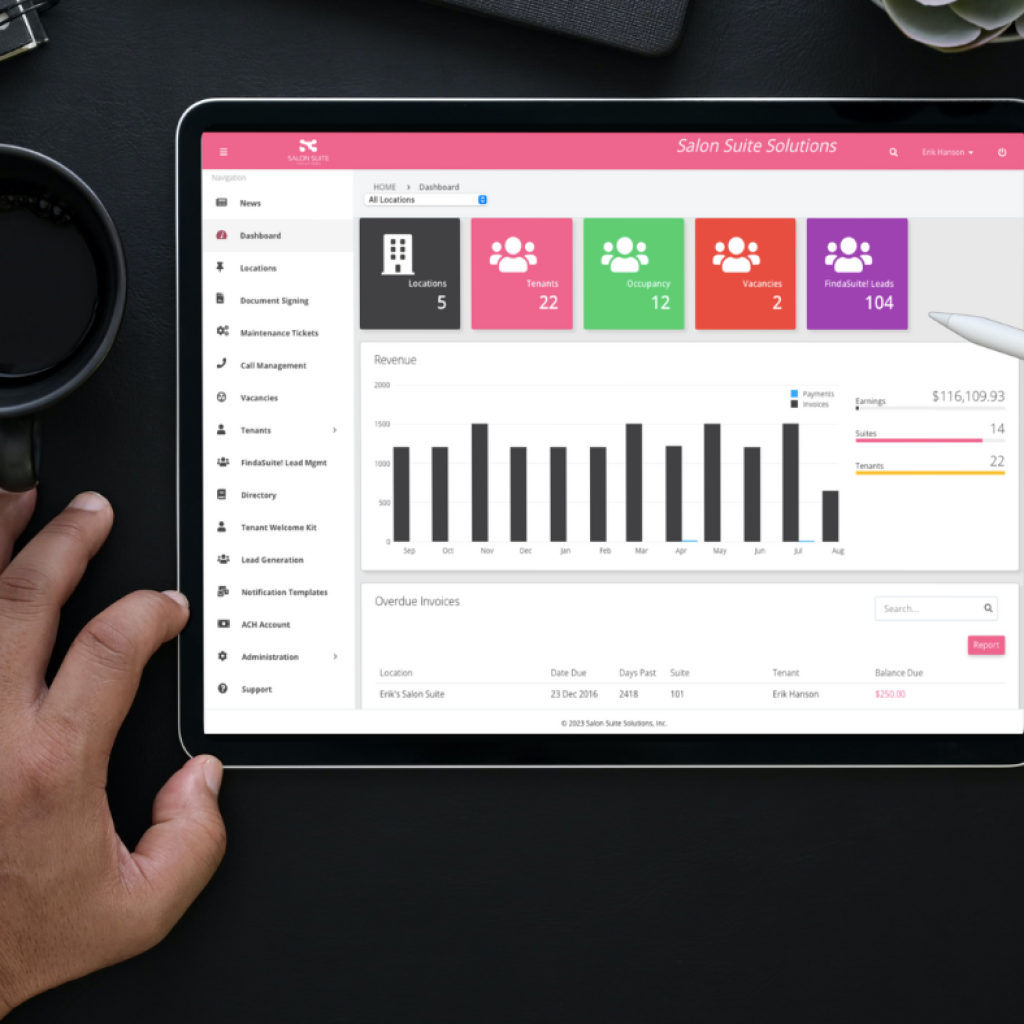 In the realm of property management, not all businesses are created equal. Salon suites, a rapidly emerging model in the beauty and wellness industry, require a different approach compared to more traditional ventures like apartment complexes. One key differentiator lies in the nature of the tenants: in salon suites, owners and management are dealing with professionals who actively work within the space they rent. Additionally, the payment structure, with tenants typically paying rent on a weekly basis, adds another layer of complexity. This unique dynamic underscores the importance of having specialized software tailored to the salon suite model, such as Salon Suite Solutions (S3).
1. Active Tenants vs. Apartment Dwellers:
Salon Suites: In a salon suite environment, tenants are not just renters; they are active professionals providing services to clients. This means that salon suite owners and management need to foster an environment that supports the success of these tenants, which goes far beyond the traditional landlord-tenant relationship.
Apartments: Apartment complexes typically deal with residential tenants who seek a place to live and require minimal interaction or support from property management. The relationship is primarily about providing housing.
2. Weekly Rent Payments vs. Monthly Leases:
Salon Suites: Salon suite tenants usually pay rent on a weekly basis. This frequent payment schedule necessitates a streamlined and efficient rent collection system that can accommodate short-term leases and maintain financial stability for both property owners and tenants.
Apartments: Apartment leases are typically structured on a monthly basis, offering a more predictable payment schedule. Property owners have a more extended timeframe for managing rent collection and occupancy.
3. Tailored Software Solutions:
Given these significant differences, salon suite owners and management require specialized software solutions designed explicitly for their needs. This is where Salon Suite Solutions (S3) comes into play. S3 offers a suite of tools that address the specific challenges faced by salon suite businesses:
Customized Management: S3 is tailored to the salon suite model, allowing property owners to efficiently manage tenant relationships, rent collection, and maintenance requests.
Engaging Tenant Experiences: S3 empowers salon suite owners to provide tenants with an integrated business management, marketing, and booking system. This enhances tenant satisfaction and aids in tenant retention.
Website Integration: S3's software can integrate seamlessly with the salon suite's website, enabling online booking between tenants and clients seeking beauty and wellness professionals. It also provides a walk-in directory display that is kept up-to-date from the property management system.
Lead Capture: The call-tree system captures potential tenant leads who are requesting tours and facilitates communication with them.
Rent Payment Flexibility: S3's rent collection system offers tenants backup options for rent payment, ensuring convenience and flexibility.
Free Booking System and Point-of-Sale: Tenants benefit from a free booking mobile app integrated with the property management system, allowing them to create maintenance tickets and sign eSignature lease agreements.
In conclusion, salon suite businesses represent a unique and rapidly growing niche in property management. Owners and management of salon suites need specialized software like Salon Suite Solutions (S3) to effectively navigate the intricacies of active tenants, frequent rent payments, and the dynamic nature of the beauty and wellness industry. By embracing tailored solutions, salon suite professionals can foster tenant success and elevate their businesses to new heights, all while benefiting from the comprehensive suite of tools S3 offers.